Vidyard Supported
Connect, Convert & Close with Video in Outreach
Vidyard GoVideo is the easiest way for sales reps to add high-impact videos into every stage of the sales funnel.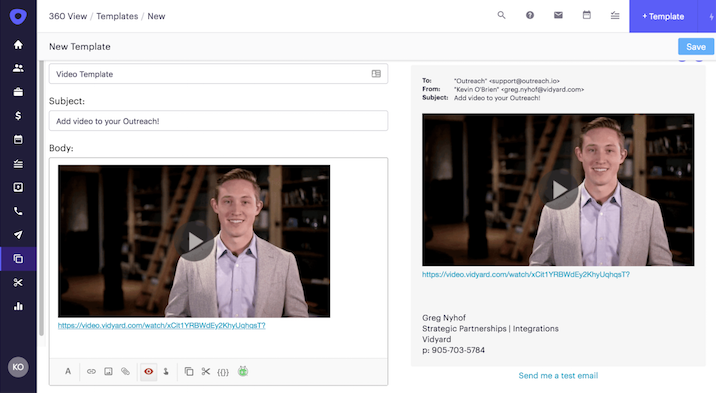 Installing this free integration will add an icon to the Outreach email compose window, sequences, templates, and snippets. Users can then record and send videos directly from inside Outreach.
Record your camera or screen for introductions, product demos, presentations, and more
Add videos into templates, snippets, and sequences to make emails more engaging at scale
Send curated playlists of uploaded videos like customer testimonials, explainers, and more
For paid Vidyard GoVideo for Teams users, view and trigger off of Vidyard activity directly in Outreach.