Alyce 3rd Party
Deliver Unforgettable Gifts with Alyce
Alyce in Outreach is the secret weapon that helps reps book more meetings through one-to-one gifting and personal follow-up at scale.
Alyce in Outreach allows you to create triggers when any Alyce gifting event occurs, so sales reps can effectively connect and follow-up with prospects in a personalized way, at the right time – all as a part of their day-to-day work inside the Outreach platform.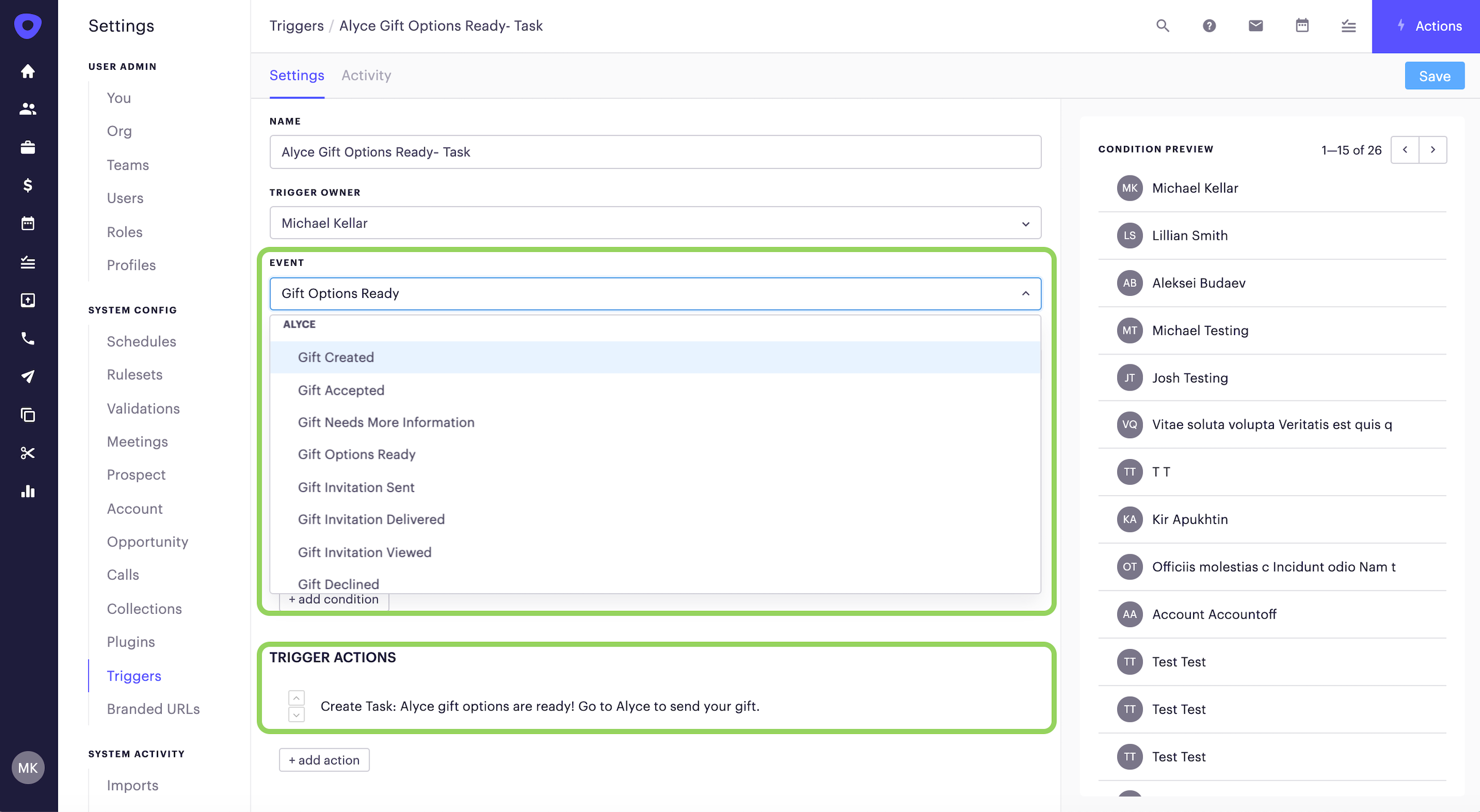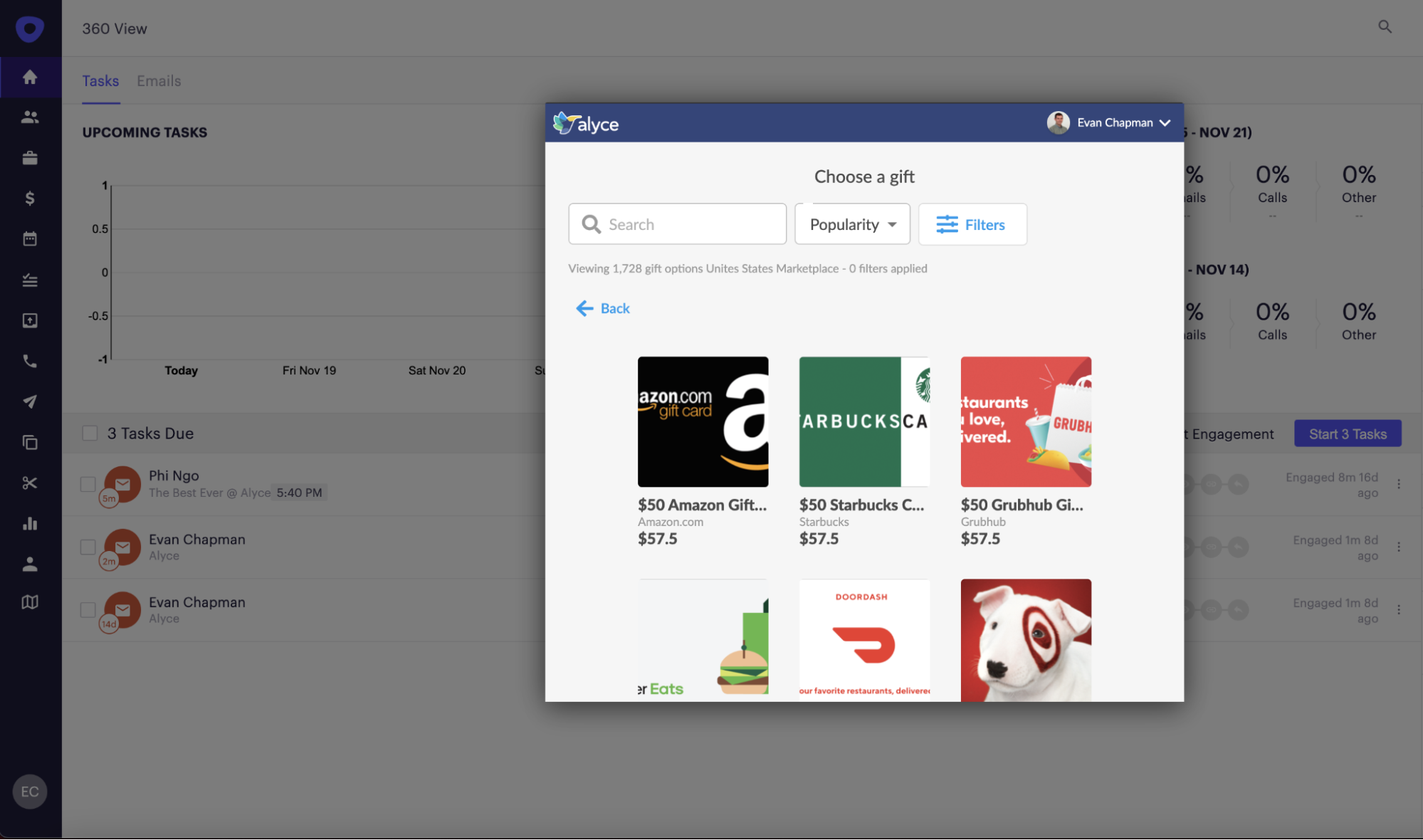 Some examples of actions you can achieve with the Alyce + Outreach integration:
Send Alyce Gifts Without Leaving Outreach

Make Alyce gifting a regular part of your day-to-day sales workflow by sending personal Alyce gifts without leaving the Outreach platform

Browse the Alyce Marketplace within Outreach

Explore the full Alyce Marketplace within Outreach to ensure that you are choosing the perfect gift for your recipient

Select & Send a Gift When Options are Ready

When gift options are ready to send in Alyce, have Outreach automatically create a task to send your invitation with your gift selection to your prospect

Let Your Prospect Know When a Gift is on Its Way

When a gift invitation is sent via Alyce, trigger a task or sequence in Outreach to send an email to the recipient to let them know something is coming their way

Call Your Prospect When an Invitation is Delivered

When a gift invitation is delivered, trigger a task or sequence in Outreach for reps to follow up with a call or email as soon as the gift hits their desk.

Follow up when a Gift is Viewed but Not Accepted

If a prospect receives and views their Alyce gift, but does not accept it, set up a trigger that creates a task or adds them to a follow-up sequence X amount of days later.

Schedule Time When a Gift is Accepted

When a gift is accepted, trigger a task to call or email right away to book a meeting.

Follow up When a Gift is Declined

If a prospect receives but declines their Alyce gift, follow up in a personalized way through Outreach that asks them why they declined

Add to Nurture Sequences when Gift is Expired

If you're still having trouble engaging a prospect, and their Alyce gift expires, add them to a sequence or create a task to follow-up sometime in the future to re-engage.